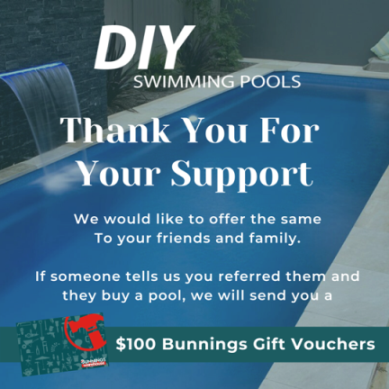 REFER & WIN
Refer us to your friends or family for their DIY Swimming Pool & win a $100 Bunnings Gift Voucher.
All they have to do is tell us you referred them, and once they buy their pool, we will send across your voucher to your email address.
Contact Us
Contact one of our consultants now for a free consultation.
Just call the number below or fill out the contact form and we will get back to you as soon as possible.
Email: info@diyswimmingpools.com.au